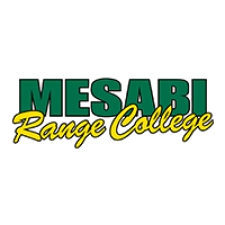 1100 Industrial Park Drive PO Box 648
Eveleth, MN 55734-0648
United States
About
Minnesota North College Mesabi Range Eveleth Campus offers programs in Graphic Design Media, Electrical Controls and Maintenance, Construction Trades, Carpentry, Industrial Mechanical Technology, Advanced Welding, Entry Level Welding, Welding, Emergency Medical Technician, Paramedic, Practical Nursing, and Nursing Assistant.
Minnesota North College Mesabi Range Virginia Campus offers programs in Early Childhood/Early, Childhood Special Education, Coaching, Engineering, Liberal Arts and Sciences, Human Services Generalist, Health Sciences Broad Field, Addiction Studies, Business Operations and Management, and Entrepreneurship.
Transfer pathways are available in Accounting, Art, Biology, Business, Chemistry, Communication Studies, Early Childhood Education, Economics, English, Exercise Science, History, Law Enforcement, Mathematics, Psychology, and Sociology.

Minnesota North College, Mesabi Range Campus, in Eveleth offers:
· Personalized and innovative student support services, including advising, academic tutoring, career counseling, veteran, disability, and technology services. Student success centers (tutoring, computer access, food shelf and other student services) are located on both of campuses
· Over $105,000 in scholarships awarded annually
· Excellent placement rates and high-paying jobs in many career programs.
Cost
The following information should help you understand the cost of attending college. Keep in mind that most students receive a financial aid package (grants and scholarships) which lowers their out-of-pocket cost. This is reflected on the net price information, if available.
Living with Family
20,248
Average Net Price
$9,692 / year
This is the average annual amount that first-time, full-time undergraduate students pay at this institution after subtracting all grants and scholarships from the cost of tuition.
College Profile
Student/Faculty Ratio
17:1
Show Undergraduate Student Body details

Breakdown by Race

American Indian or Alaska Native

:

3

%

Black or African American

:

13

%

New entering students who are transfers

34%
Student Success
Financial Aid
Average amount of federal, state, local, institutional or other sources of grant aid awarded to undergraduate students
$4,999
The following information pertains to first-time full-time undergraduate students.
Show Financial Aid details

Average amount of aid awarded to full-time first-time undergraduates

State/Local grant aid

:

$

2,226

Institutional grant aid

:

$

650

Federal grant aid

:

$

3,925

Average amount of grant aid awarded by income (all sources)
Financial Aid Contact
Financial Aid Office at Minnesota North College
Cumulative Debt
This section shows the median debt graduates incurred to complete their degree at this institution.
Median Cumulative Debt by Degree Type
Associate's Degree

:

$

12,017
Undergraduate Certificate

:

$

10,090
Percent of Graduates With Loans
Associate's Degree

:

44

%

Undergraduate Certificate

:

48

%
Admission Information
Common applications (online)
Common applications (paper)
High School Diploma or GED
Accepts dual credits
Accepts exam-based credits
Institution awards credits for military training
Application Timelines
Financial Aid Application Deadline
Thirtieth day of each semester
Open Admissions Deadline
First day of each semester
Admissions Contact
Admissions Office at Minnesota North College
Graduate Employment Outcomes
The data displayed below comes from the Graduate Employment Outcomes tool and only reports on graduates employed in Minnesota. This section shows employment data for graduate class of 2017, including percent of graduates with full-time employment in the 3rd year after college graduation and the median annual wages by award level, according to the Minnesota unemployment insurance records. Data does not include federal employees, self-employed (e.g. professional freelancers, artists, developers, designers, business owners), military, or individuals who moved out of state for a job. The list below may be incomplete and limited to some majors. Additionally, data has been suppressed when it refers to 10 or less students.
Jump to:
This profile features institution-wide data. Be aware that some categories may not be showing and that data is suppressed when reporting is for 10 or less students. Most data and terminology is sourced from IPEDS. To learn more about each section, please refer to Data Sources.